Buying Counter-Strike 2 Accounts: Unlock the Ultimate Gaming Experience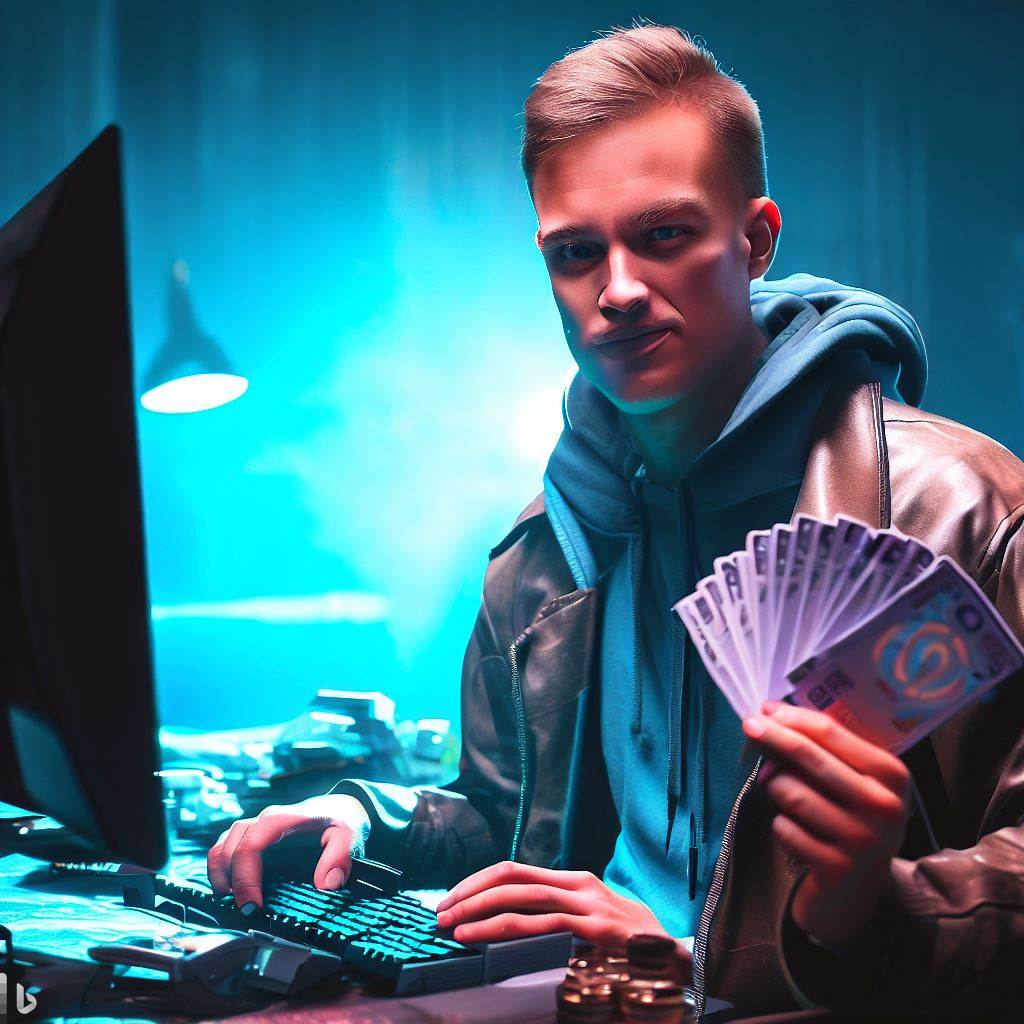 Elevate Your Gaming with Counter-Strike 2
Welcome to FPSpoint, the premier destination for gamers seeking to enhance their Counter-Strike experience. In this comprehensive guide, we will explore the exciting world of Counter-Strike 2 and how you can gain access to this highly anticipated game. If you are itching to try the upcoming CS 2 but have yet to receive an invitation to participate in the Early Access, or if your Steam standing is not looking too promising due to unforeseen circumstances, worry not! We have the perfect solution for you – buying Counter-Strike 2 accounts from gamers who have been invited to the limited test before the official release date.
Why Counter-Strike 2?
Counter-Strike has established itself as one of the most popular FPS franchises in the gaming world, captivating millions of players with its thrilling gameplay and intense competition. With titles like Half-Life and CS:GO under its belt, Valve has built a loyal fan base eagerly awaiting the next major update or new game. The announcement of Counter-Strike 2 brought a wave of excitement, as players anticipated a groundbreaking addition to the FPS genre.
The Limited Access Dilemma
Currently, Counter-Strike 2 is only available through limited access accounts, and only a select few have been granted the opportunity to dive into the game. If you have been anxiously waiting for an invitation to try CS 2, but your notifications in your CS:GO account have yet to arrive, don't despair! There are alternative ways to enjoy Counter-Strike 2 before an invite reaches your virtual doorstep.
Unlock the Door: Buying Counter-Strike 2 Accounts
For those who are tired of waiting for a Valve invitation, purchasing an account that already has access to Counter-Strike 2 is the ideal solution. By acquiring a CS:GO 2 account, you can immediately immerse yourself in the upcoming FPS sensation. Say goodbye to patience and use real-world currency to access one of the most highly anticipated updates in FPS history.
The Road to Eligibility: Increasing Your Chances
While there is no guaranteed method to secure an invitation to the limited testing, there are steps you can take to increase your standing and improve your chances of being included among the lucky few. Valve developers meticulously review millions of players to select those who will receive invites. Here are some key factors to consider while awaiting your invitation:
Steam Reputation and Standing
Maintaining a positive reputation on Steam, free from bans or negative actions, greatly enhances your eligibility. Valve values players who uphold the community's standards and contribute positively to the gaming environment.
Counter-Strike: Global Offensive Play Time
Increasing your playtime in Counter-Strike: Global Offensive showcases your dedication to the game and your familiarity with its mechanics. By investing more hours into CS:GO, you demonstrate your commitment as a player and attract Valve's attention.
While improving your standing and playtime can potentially lead to an invitation, the process may be time-consuming and uncertain. Opting to purchase an account with access to CS 2 offers a faster and more efficient path to experiencing the game firsthand.
Confirming Your Eligibility: Checking for an Invitation
If you are eager to find out whether you have been invited to play the Early Access of Counter-Strike 2, follow these simple steps:
Log in to your Steam account.
Launch CS:GO.
Upon opening the game, keep an eye out for a notification indicating that you can download and install CS 2.
Install the update and restart the game.
When you relaunch the game, you will be presented with the option to play Counter-Strike Global Offensive or Counter-Strike 2.
Keep in mind that although CS 2 uses the CS:GO launcher, it does not mean that you will be queued up with players in Global Offensive. CS 2 and CS:GO have separate servers, ensuring that you will only play with others using the same version. If your friends have yet to be invited to Counter-Strike 2, unfortunately, you will have to wait to join forces with them.
FAQ:
1. How does it works?
FPSpoint ensures a safe and secure buying process. We protect your payment and guarantee the delivery of your purchased account. Our trusted platform connects you with reliable sellers, providing a worry-free transaction.
2. What game account information do I receive?
When you purchase a Counter-Strike 2 account, you will receive all the necessary login details, enabling you to access the game and dive into the action immediately.
3. Does the seller send the game account information to me directly?
Yes, the seller will provide you with the game account information directly, ensuring a seamless transaction.
4. How and when will I get my game account?
Once you have completed the purchase, you will receive the game account information promptly. Our sellers are committed to delivering a smooth experience, guaranteeing your satisfaction.
5. What if the delivered game account does not match the seller's description in their For Sale Offer?
FPSpoint prioritizes transparency and buyer protection. If the delivered game account does not match the seller's description, our support team will ensure a resolution in line with our 100% Support Guarantee.
6. How am I fully protected from the seller ever reclaiming my purchased game account?
FPSpoint has implemented robust security measures to safeguard your purchased game account. Our proprietary security technology, PlayerGuardian, guarantees the safety and privacy of your transactions, providing you with peace of mind.
Sell Your Products: Join the FPSpoint Community
FPSpoint offers a platform for sellers to connect with a vast network of gamers. If you have Counter-Strike 2 items or accounts that you wish to sell, join our trusted trading community. Take advantage of our secure, transparent, and convenient selling services, ensuring a positive experience for both buyers and sellers.
FPSpoint Buyer Protections: Your Safety Is Our Priority
At FPSpoint, we prioritize your security. Our proprietary security technology, PlayerGuardian, safeguards your payments, trades, and personal information. Rest assured that your transactions are fully protected, thanks to the following buyer protections:
1. Guaranteed Payment Security
We ensure that your payment is secure, providing you with a worry-free buying experience.
2. Convenient & Worry-Free Trading
Our platform offers a user-friendly interface, making trading easy and hassle-free.
3. A Secure, Trusted Trading Community
Join a trusted community of gamers who prioritize safety and reliability. Our community is committed to fair and secure transactions.
4. Guaranteed Full and As-Described Delivery, or Your Money Back
We guarantee that you will receive the purchased game account as described by the seller. If any discrepancies arise, we offer a full refund.
5. Guaranteed Seller On-Time Delivery, or Your Money Back
We hold our sellers accountable for delivering the game account promptly. If the seller fails to meet the delivery timeframe, we provide a full refund.
6. Information Privacy
Your privacy is paramount to us. FPSpoint employs bank-level data security measures, ensuring the protection of your personal information.
Conclusion
FPSpoint is an independent player-to-player marketplace trusted by gamers worldwide. We provide a secure and reliable platform for buying and selling virtual video game assets. Whether you're searching for a Counter-Strike 2 account or looking to sell your items, FPSpoint is the place to be.
Join our community of passionate gamers today and experience the thrill of Counter-Strike 2 with the help of our trusted sellers. Don't miss out on this opportunity to dive into one of the most anticipated FPS games in history. Get your Counter-Strike 2 account now and embark on an epic gaming adventure!
---